Connecting young people with business and industry is essential to creating relevant, hands-on learning opportunities and career exploration in STEM/CTE fields. Industry professionals play a critical role in making STEM/CTE learning come alive!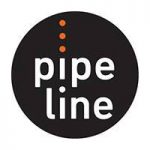 Partner with Pipeline to bring local businesses and their workers into your classroom for presentations. We can also help bring teachers from LBCC's CTE & Healthcare programs to the classroom.
Encourage your students to attend a Pipeline event. We can also help set up an LBCC campus visit or industry tour.