NEW!!! Oregon Connections / Nepris
MVSCH is excited to announce that we have partnered with Oregon Connections (also known as Nepris) - a social community that connects educators and learners with a global database of network and industry professionals and experts - to provide full access to their platform for public schools in our region for FREE. 
Nepris matches your background, experience, and skills to classroom and curriculum needs creating meaningful virtual interactions with the next generation of workers, anywhere, anytime.
With Oregon Connections, every day can be career day. Watch the video and scroll below to see how you can volunteer and help teachers and students in your community!
Career-Connected Learning that meets School-Distric-State Alignment & Objectives

Browse virtual volunteer opportunities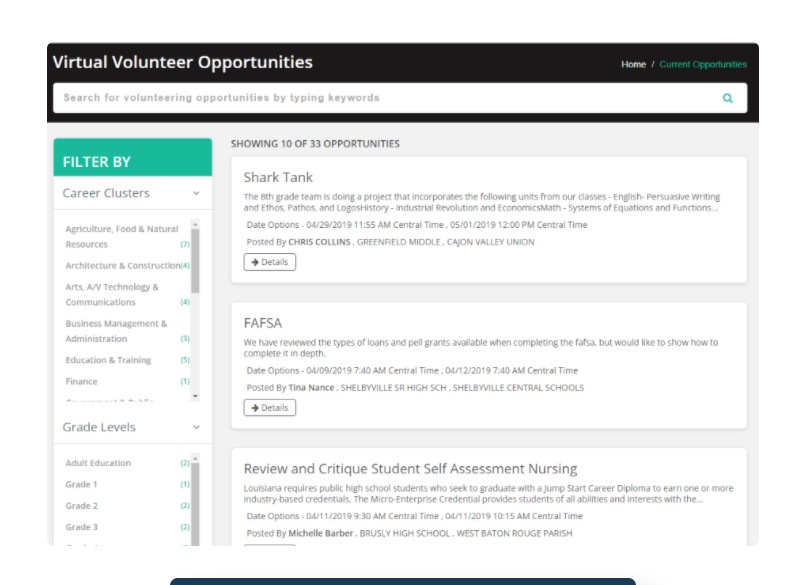 Educators are always requesting guest speakers to connect with students. You can browse the recommended requests and accept any that match your interests and skills. Nepris provides simple instructions to guide you through the process. Without leaving your home or office, you can connect with students and truly transform their learning. Here are some common use scenarios:
Explain how certain topics apply to your work
Show students what a day in the life of your career is like
Review and provide feedback on student projects
Be a virtual judge for (final) project presentations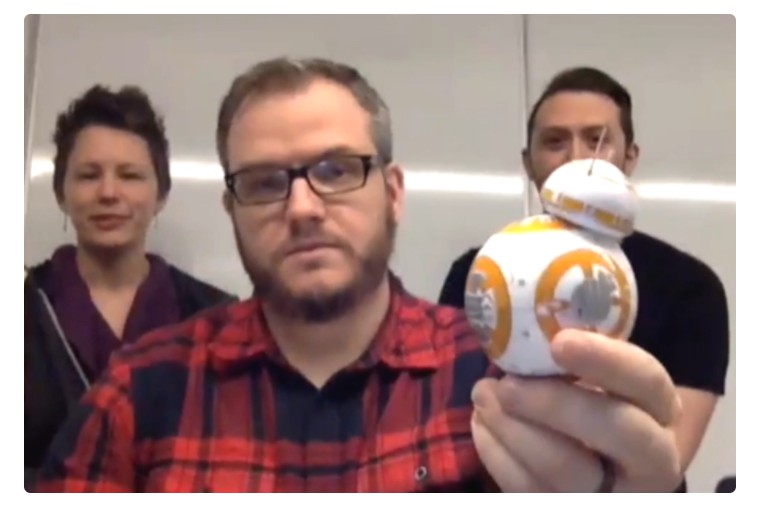 Don't want to wait until a teacher request matches your skill set? Offer a virtual chat on any topic of your choice at a date and time most convenient for you. Nepris invites educators and learners across the country to join your session. You can reach thousands of students in as little as 30 minutes and build your brand among the future workforce. Some ideas for virtual Industry chats:
Give learners a virtual tour of your workplace
Discuss your career pathway
Conduct virtual mock interviews
Discuss the various careers at your company
Build your professional profile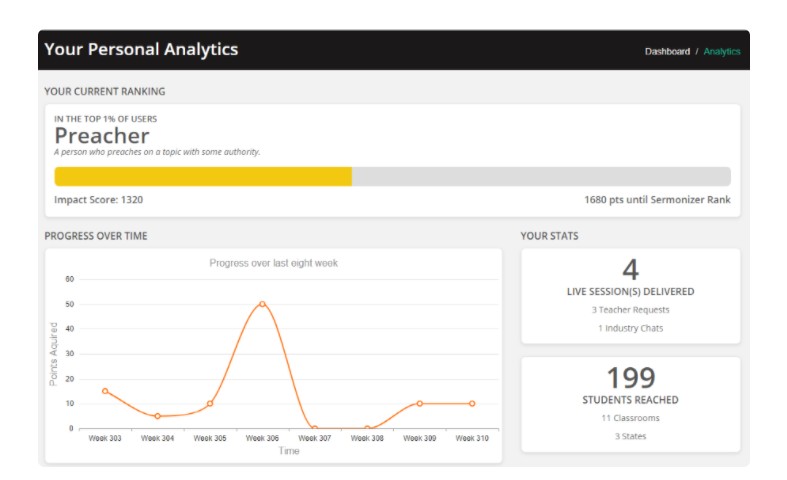 Let your current and future employers know about your community engagement by sharing your impact with your professional network. Perfect your public speaking and develop your leadership skills through virtual skills-based volunteering. Nepris can help you quickly and easily build your professional profile through fun education outreach opportunities.