Pathways Program
Pathways is a program coordinated by a partnership between the Mid-Valley STEM-CTE Hub & the Linn County Juvenile Probation Department.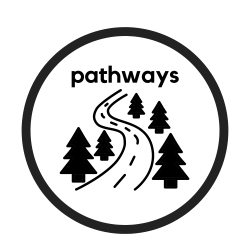 Pathways is a strengths-based, STEM & CTE exploration program for middle school students. Students are recommended by school counselors for participation in the program.
The mission of the Pathways program is to:
Help students build confidence by learning new skills and learning to work as a team;

Encourage students to learn about themselves and how to make positive choices;

students plan for their future by identifying interests and possible career paths.