Over the summer, Pipeline merged with the Mid-Valley STEM-CTE Hub. This newly formed collaborative between the STEM-CTE Hub and Pipeline expands the Pipeline, which through collaboration with OSU and LBCC, provides a bridge from K-12 to post-secondary education and careers in CTE-STEM, to rural and under-served populations in Linn and Benton counties. This new collaboration will create a truly regional, sustainable career-connected-learning effort to address inequities and enhance the economic vitality of the region. Learn more about the merger and Pipeline's history here.
Great skilled trade jobs in manufacturing and healthcare are right here in Linn and Benton County! Lots of them. In fact, local companies are planning to add over 1,000 highly-paid employees over the next five years. Pipeline helps students, employers, and educators discover a path that puts young people on the most direct line from school to a rewarding job with a bright future.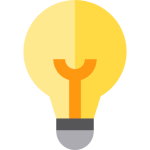 There are all kinds of local skilled trade jobs available in the manufacturing and health care fields. Many of these opportunities only ask for a High School diploma or a Certificate/Associate's Degree from Linn-Benton Community College.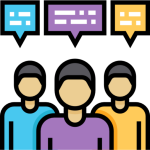 Partner with Pipeline and bring your local business and your workers into classrooms for presentations. We can also help bring teachers or students from LBCC's CTE & Healthcare programs to the classroom.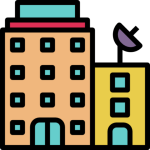 Field Trips, Tours, & Events
Encourage your students to attend a Pipeline event. Students will get an opportunity to visit LBCC and get hands-on experience in their programs of interest. Outside of our schedule, we can also help set up school visits to LBCC's campus or to visit and tour the facility of our industry partners.
*** A note about COVID-19 ***
While schools are doing distance learning, Pipeline is still committed to providing the above programming virtually. We are currently creating virtual programs and opportunities for educators and students in our region and will be posting those soon.
Local careers – Meet our Pipeline manufacturing partners.
Visit their websites and learn about career opportunities.