Our inaugural evening in the MILL began with snacks and activities in the MILL's big room where attendees made buttons, experimented with robots and microcontrollers, and built towers with 3D pens with items from the MILL and our Educator Lending Library as they filled out our Women in Tech Night bingo card.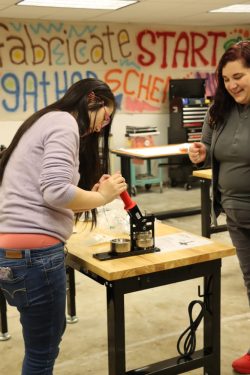 Halfway through the event, the attendees moved to the AV room for the event's panel discussion. Women in Tech Night moderator, Jennifer Kessel (LBL ESD), and Panelists Sisi Virasak (LBCC Computer Science), Erin Hyde (LBL ESD), and Corey Cowles (Agility Robotics) provided an amazing and enlightening conversation about their experiences in tech fields and industry and took questions from the crowd. 
 The evening wrapped with time to chat and network. Attendees who completed their bingo cards were entered into a raffle with great prizes like a BBC Micro:bit,  Susanne Tedrick's Women of Color in Tech, a 3D printed collapsible basket, and lots of great MVSCH swag. We will be sharing the discussion from the evening as a podcast and plan to continue our Women in STE(A)M series on a bi-monthly basis.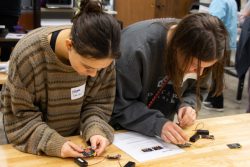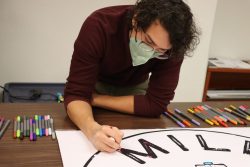 Stay tuned for Women in Science Night coming to the MILL on March 16.