In February the Mobile Makerspace went out into the communities of Linn and Benton counties searching for young scientists to help conduct experiments with common non-toxic household products. These scientists tested the product's pH using pH test strips and collected data.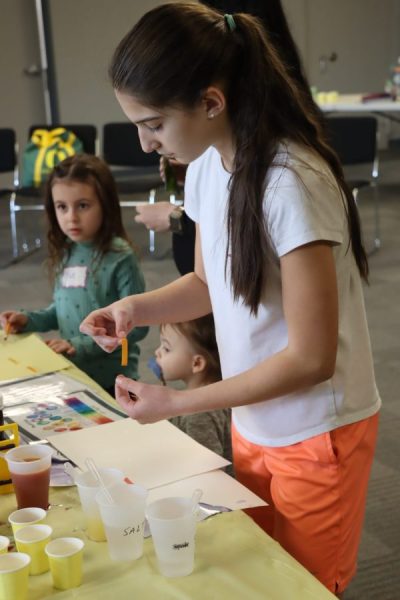 From there we conducted a painting experiment to find out what would happen to red cabbage juice when it was mixed with these different household items. We discovered that when an acid is placed on cabbage juice we get a pink or orange color. When we place an alkaline on the cabbage juice we get a purple or blue color. We made b
eautiful abstract art work and postcards to talk home and display or send to a friend.
Catch the Mobile Makerspace out in a community near you!
Brownsville Public Library March 24, 2023  (2:30 – 4 p.m.)
Philomath Community Library March 28, 2023  (2:30 – 4 p.m.)