This page highlights STEM & CTE Educational opportunities & events occurring in our region. Most events are free & virtual.
If you have an event to submit, please send it to midvalleystemctehub@gmail.com

Bringing Coastal Citizen Science to the Classroom: virtual teacher engagement workshop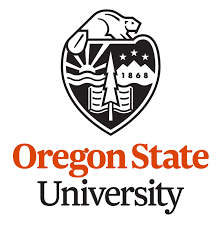 Bringing Coastal Citizen Science to the Classroom with citizen science programs and K-12 educators from schools along the West Coast and coastal Alaska.
What: In this 2-day workshop, teachers will be introduced to a range of citizen science
projects that are actively gathering data in the coastal environment, and learn how
students and classrooms can get involved. Teachers will complete a pre-workshop homework assignment: an online exercise about
the "minimums" needed for students to participate in a citizen science project – assessing
time, transportation, supplies, etc.
When: There are 3 and 5-hour options for this workshop, which may be taken in a single
day (morning and afternoon on the 25th) or across two mornings (25th and 26th).
Session 1 – September 25th 9 am- 12pm AK/10am – 1pm PT (required 3hr session)
Session 2 – (2 hours, optional)
September 25th 1 pm- 3pm AK/2am – 4pm PT
OR
September 26th 9 am- 11am AK/10am – 12pm PT
Where: Zoom virtual meeting space, link to be sent upon registration
Why: Rigorous coastal citizen science collects data on all sorts of events, phenomena, and species of importance, from invasive green crabs to mass mortalities of seabirds to the appearance of jellyfish strandings. Citizen science is actionable science – science that makes a difference in natural resource management, in community decision-making, and in the lives of real people. This work is a perfect way for teachers seeking to give their students an authentic science experience. Teachers will leave this workshop with specific plans for the citizen science projects or programs that might be right for their classroom and links to protocols, training, and project personnel.
Questions? Contact Jackie Lindsey at coasst@uw.edu