This page highlights STEM & CTE Educational opportunities & events occurring in our region. Most events are free & virtual.
If you have an event to submit, please send it to midvalleystemctehub@gmail.com

Educator Externships
June 21, 2022

-

June 23, 2022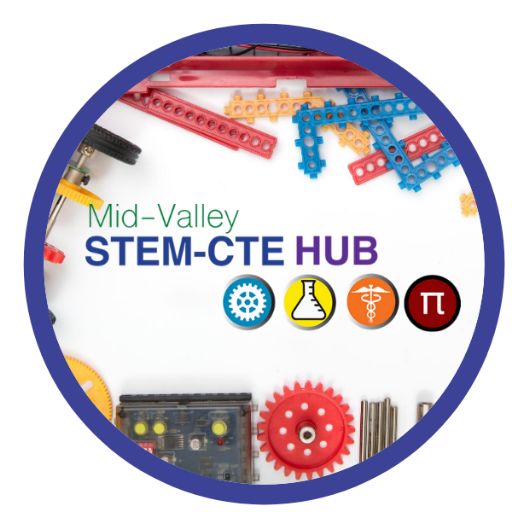 Calling all Greater Albany Public Schools educators!
Join us June 21-23 for a fun and exciting, paid professional development opportunity. The Mid-Valley STEM-CTE Hub is partnering with local businesses, including, Knife River, Valliscore, and Lazarus 3D to host Educator Externships to showcase local business and industry to those shaping our students and future workforce's minds! 
Register here!  https://docs.google.com/forms/d/e/1FAIpQLSegFauvU_kxQxKLg8aMT0CodSaQGfVyR61hHa70xMoInAQz9A/viewform
The deadline to apply is June 1, 2022.